TC Contel is the Short term property management arm of TCProperty. Service apartment amenities and check-in/check-out convenience are the hallmark of TC Contel rooms. For those late night travellers, we do provide late-night check-in as well. Our properties are mostly situated in town and near BTS for the utmost convenience of travellers.
Our Services:

WIFI
Free WIFI provided in the apartment

Guest Relations
Our representative will help you get settle in the apartment and handle from the start to the end of your stay

Airport Shuttle
On-demand service, let us know in advance so that we can arrange and drive you safely to the apartment.
Surcharges applies.


Cleaning Service
On-demand service, 300 THB per night

Luggage Storage
On-demand service.

Coffee and Tea
Complimentary coffee and tea during your stay. Inclusive of bottle of water.

Toiletries
Amenities provided such as towels,
dental kit, shampoo & shower gel.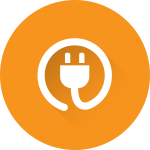 Multi-Purpose Adaptor
Multi-purpose adaptor works for any plug.