Special Limited Time Offer! (Buyers & Agents)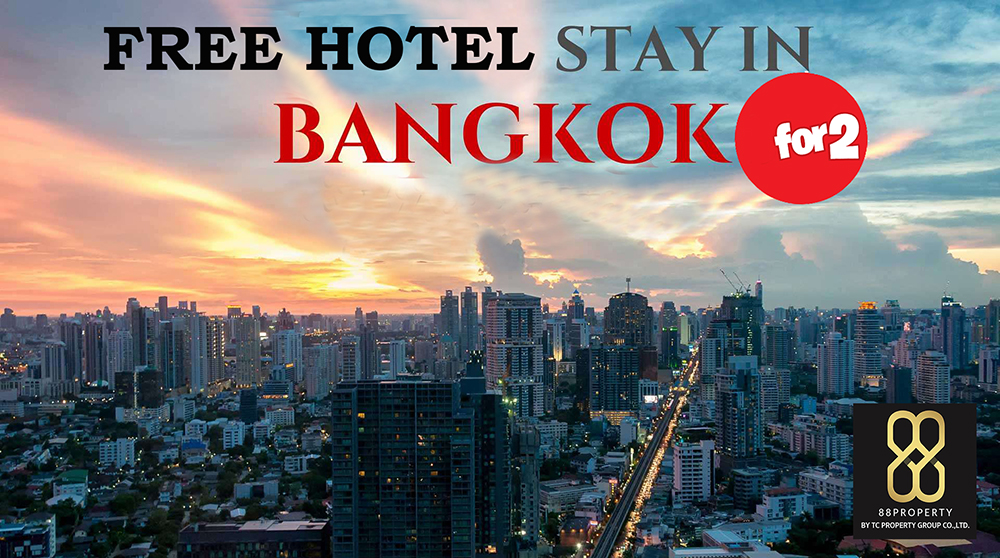 Terms & Conditions:
Buyer:
TCProperty Group Co., Ltd (TCG) will collect THB3000 via Paypal/Bank Transfer from you before you arrive in Thailand. This amount will be fully refunded to you minus bank charges once you put down a booking fee with the developer to book a condominium unit of your choice.
Agent: (Three Ways to Claim this offer)
Refer an existing homeowner in Bangkok with property to rent or sell to TCProperty Group Co., Ltd.
Refer a prospective buyer to buy a condominium in Bangkok or Pattaya (Both you and your buyer enjoys this offer!)
Book a Thai Property Orientation Visit inclusive of one developer showflat tour. (Half Day) . You must be an active registered agent with CEA or REN number.
1.  Hotel room provided will be a 3.5 to 4 star accommodation, not inclusive of breakfast and daily cleaning, making up of room.
2. Hotel location will be in the Bangkok city area.
3. There will be a no show charge fee of THB3000 if booking of room is confirmed and guest did not turn up on the day.
4. Once trip is confirmed, please provide us your flight itinerary, else the room will not be arranged.
5. Transport will be provided to you from Airport to hotel and for the purpose of viewing properties and showflats.
6. Room is subject to availability and on first come first served basis. TCG will not be responsible for any alternative accommodation costs if the date is missed.
7. This offer is for a limited time only and may end without prior notice.
8. Air tickets, travel insurance, taxi fares, food are not included in this offer.
9. For agents, please provide us the documentary proof of CEA or REN and your namecard
10. For agents, a partnership form authorizing you to market Thailand properties for TCG have to be signed before the trip.
Please drop us an email at [email protected]